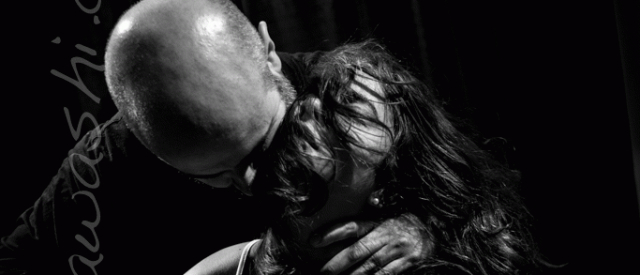 3-timers workshop af Andra Poloutropon fra New York. Denne workshop er ikke en suspension-workshop og er for alle fra let øvet og opefter. Kontakt os, hvis du er i tvivl om eget niveau.
Nowadays, one of the most talked about ideas is "connecting" with one's partner while we tie. Many students focus intently on learning new patterns and techniques, only to find themselves playing catch-up to learn how to better be present with their partner while tying and convey their intent.

At its core, this class is based around the concept that rather than teaching people how to connect with rope, the real goal is to teach people how to unlearn habits we commonly have and stop not-connecting through rope. In addition, we will cover body manipulation techniques that will help riggers become more comfortable with moving their partners around and help to convey some of the ideas and intents they want to convey through rope.

The body manipulation portion will focus on a variety of ways students can manipulate their partner's body during a scene to cause pleasure or pain.