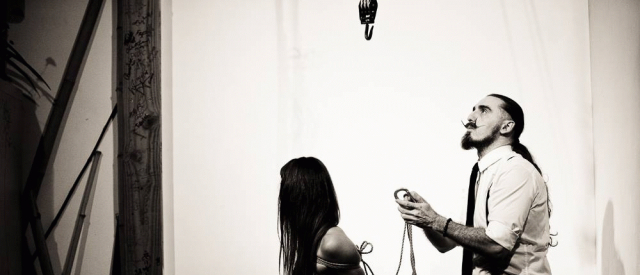 Intimate Kinbakshi Night er en eksklusiv Kinbaku oplevelse med de bedste internationale Kinbakshis, som inviterer dig ind i deres intimsfære, i en play-session med deres model. Denne aften er en unik mulighed for at opleve hvordan de bedste kinbakushis leger med sine modeller når de dykker ned i kernen af kinbaku, for deres egen fornøjelse. De hverken underviser eller laver show - men laver kinbaku, med os som tilskuere.
On the occasion of Andrea and Fenices visit to Copenhagen, we proposed them to do a unique session in our space. They kindly accepted and agreed to create something special. This will be a rare opportunity to see them explore together some of the things they like the most in Kinbaku and BDSM.
Please notice: For this event, there will be a very limited amount of tickets.
PROGRAMME:
20:00 DOOR OPENS
20:30 ANDREA & FENICE STARTS THEIR SESSION
After their session you are welcome to stay for ropes, play and socializing.