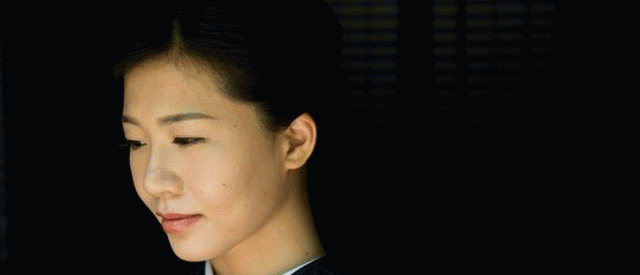 We are very happy to welcome Kasumi Hourai again in Wonderground. Kasumi is one of the few recognized Kinbakushis, and has recently celebrated her 18th Anniversay as Rigger. As last time, she will make demos, show pictures and present the classic style of japanese bondage. There will be loads of exercises for the participants. A 3-days journey through traditional kinbaku with floorwork and suspensions. PRE-REQUISITIONS: Both must be confident with suspensions and solid suspensionlines, and know about basic safety in ropes. Bunnies should also be comfortable in a Gote and familiar with the differences between nerve and circulation impingement.
Kasumi Hourai - Copenhagen 3 days workshop
* Days 1 *
The first day we will begin with a talk about my style in rope,
my philosophy , what I've experienced in the past until the moment I arrived to Naka Ryu and
where I am now. I will talk about what I've learned meanwhile and what I
consider being the essence of kinbaku.
Introduction of Naka style and presentation of it's specificities by looking at pictures and
videos during approximately 30 minutes.
Naka style is a traditional (older) style of kinbaku and I will explain the difference between
Naka style and other comtemporary style of kinbaku. I will also explain what is different
visually and conceptually with other styles, will also talk about the higher risks of practising
it. We will focus on semenawa. I would like the students to enjoy this style without injuring
themselves : safety is my main concern and the base on what we will build this workshop on. Then
I will also explain all the rules we all must respect during the lessons in order to maintain
safety. We will look all together at some pictures by using a projector.
We will also analyse my pictures of my own Naka style kinbaku work.
I will talk about the relation between Kinbaku and the concept of japanese beauty and the
similarities between them.
Kinbaku and the concept of japanese beauty : I will do a demontration of kinbaku so the
students will feel the atmosphere.
About this demonstration : I do not want the students to copy and do the same. I would like
to specifically transmit something that cannot be explained with words, I will share it
by creating an specific atmosphere.
Exercices :
1/ Practising Naka Style chest harness
2/Suspension line and 5 different ways to create a lock.
3/The decorative rope for the chest harness
First of all we will focus on those points and we will practise together until we consider it
being perfectly done. If those steps are not completed even though people are able to do
complicated suspensions or transitions it will be quite meaningless.
On the range of 8 scales those points from 1 to 3 are all very important.
The first day we will mostly only focus on that.
We will probably have some time left so i will show how we can create different versions
of the chest harness and will give advices about how to make it evolve and how to create
something adapted to every individuals and something that suits their clothes to make it
look even more beautiful.
Arrangement time : Students will be free to tie something adapted that suits their partners
after observation of this study. We will do floorwork. No suspension.
*** Day 2 ***
Let's do some floorwork.
1/We will practise some Naka style shibari such as legs and hips ties, hair ties.
We will do semenawa on the floor. Human beings are not always in a good shape. Some people
are not flexible, some others are more delicate and are more fragile with their arms, the
situations can be diverse.
We can say it's the same thing about life : how can we enjoy life in the now no matter the situation
can be? This is what we should learn to do, and this mindset is part of kinbaku.
We will include these elements and I will give you certain ideas to start with; We will of
course practise and tie.
2/ Study about symmetry and asymmetry, about the concept of japanese beauty, analyse of the
japanese sense of estheticism concerning specific traditional kinbaku.
We will also talk about a concept that I will teach for the first time : Kankyù.
The idea behind this concept is about having all the supension lines tensed. But we'll keep some
of them lose on purpose. And the concept of kankyu will appear.
This concept is connected to the concept of japanese beauty. I will be glad to share with
everyone by showing some picture using the projector.
3/ Tying the suspension.
We will work on a basic Naka style suspension. I'll do it my own way by putting a feminine
energy in the exercise. We will create 2 different versions of this pattern.
** Day 3 ***
Talking time : we'll have a discussion about things we haven't yet discussed enough about
during day 1 and 2.
Then, we will practise once again what we have studied during the first 2 days.
To finish we will do a very high suspension. We will also practise a very tough suspension.
I will give some advices about how to create adapted threats (seme), how to keep it safe too.
---
Tools needed for the workshop :
-Around 13 ropes
-Short ropes from 1 to 4 pieces
-Scissors, tenugui, bindfold, juban... ( Take your own or similar and if needed I can also
provide some of those tools and will sell it to the students but the number of items will be
limited)
Pictures, videos, notes are welcome.
Everyone will be free to have a break or to go to the bathroom at anytime if needed.
Please feel free and relaxed while studying with me.
VENUE:
KINBAKU LOUNGE
* Individual tyingspots - each 5 squaremeters w/ own bamboo and suspensionpoint.
* Tea kitchen w/ microwave, fridge, waterboiler. Coffee/tea free.
Bathroom w/ 4 showers and toilets.
* Free accommodation for our workshops participants.