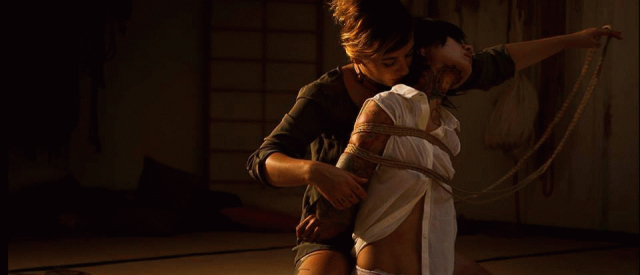 PLEASE READ THE TEXT THROUGH BEFORE BUYING YOUR TICKET ♥ ***** IMPORTANT NOTICE - READ ALL BEFORE YOU BUY YOUR TICKET: * None of these workshops are for Beginners. * Both Rigger and Model must be confident and experienced with suspensions. * Before attending OPUS / DAY 3&4 you must have been through OPUS / DAY 1&2 + Bottoming Skills for Ropes, and before attending OPUS / DAY 5&6, you must have taken OPUS / DAY 3&4.

OPUS / DAY 3 :
Study on torsion Torsion based 'Naka style' sequence
Butterfly Harness (basic & hip-loaded version)
Diamond futomomo (basic & waist-loaded version)
OPUS / DAY 4 :

Gorgone's hip-harness
'360' full sequence 'End of Opus' transistion sequence (combining and applying)
Reversed 'Study on Falling' sequence & Scorpion Predicament

Level:
Intermediate to advanced - expected for both for Riggers and Models. Participating on OPUS 3&4 requires former participation on OPUS 1&2.
Øvet til avanceret - gælder for både Rigger og model. Deltagelse på OPUS 3&4 forudsætter at man har gennemført OPUS 1&2.


Time: Both days 10am-5pm

VENUE:
KINBAKU LOUNGE
Individual tying spots for all students - each 5 squaremeters w/ own bamboo and suspensionpoint. Tea kitchen w/ microwave, fridge, boiler. Coffee/tea free. Bathroom w/ 4 showers and toilet.
Free accomodation - please write us in advance.