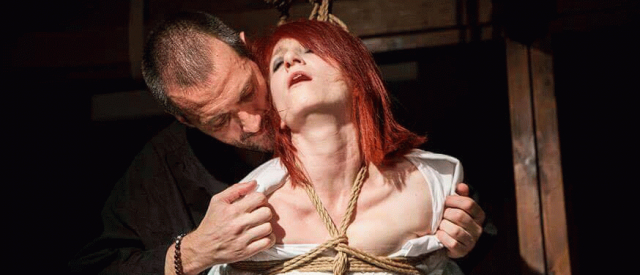 *Tickets released at January 3 by noon*
We will enrich our knowledge of the basic techniques and suspensions of this style focusing on the concepts behind the patterns. We will also start mixing up these techniques to create new personalized patterns that will have the look and aesthetics of the style but will be completely new and individual.
Basic and advanced transitions will be covered in detail. We will introduce elements of advanced communication through rope and will go deeper into the spirit of japanese erotic semenawa bondage.
To participate in this workshop a good knowledge of Naka Akira's tk (as tied by Riccardo) is needed as well as a certain familiarity with suspensions.
Bring at least 12 ropes (lenght 7 to 8 mt).
DATE/TIME
Apr 20: 15:00-22:00
Apr 21-22: 10:00-17:00
VENUE:
KINBAKU LOUNGE
* Individual tyingspots - each 5 squaremeters w/ own bamboo and suspensionpoint.
* Tea kitchen w/ microwave, fridge, waterboiler. Coffee/tea free.
Bathroom w/ 4 showers and toilets.
* Free accommodation for our workshops participants.