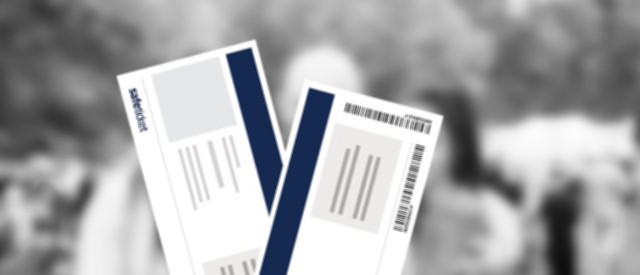 We look forward to welcome Kanna & Kagura in Kinbaku Lounge for the first time. On this workshop they will make an introduction to Kanna Ryu, so participants will be able to evolve through their workshops.
*PLEASE READ THIS ANNOUNCEMENT THROUGHLY BEFORE YOU APPLY FOR/BUY YOUR TICKET*

NAWASHI KANNA: 3-DAYS INTRODUCTION TO KANNA RYU

We are extremely proud and excited to welcome Kanna & Kagura to Kinbaku Lounge for their first visit, presenting a 3-days workshop, performances on Show- & Playnight + Intimate Kinbakushi Night.

Nawahi Kanna, who was the deshi of Akechi Denki, has his own style of Kinbaku, Kanna Ryu, based on technique and semenawa.

On this workshop there will be focus on precision, control of tension and rope handling, which Kanna himself masters like no one else.

*** LEVEL / PRE REQUISITIONS ***
INTERMEDIATE / ADVANCED
This workshop includes a lot of technique and patterns, and therefore both rigger and model must be confident with at least a 3-rope TK, safe suspensionlines, basic linemanagement, nerve knowledge/management before attending.

If you are in doubt of your level, please write us before April 28, and we can discuss it. Alternatively you can send us pictures/videos of your work and your curriculum.

***FROM KANNA***
In these classes lesson Kanna san will introduce a variety of Body Harness (including TK and Hojo tie) and Suspensions, and Techniques to improve your skills in this popular form of Shibari, with tricks and tips of rope handling and control of tension.

Basically, curriculum will be set by Nawashi Kanna based on his observations of the students involved.

But he will teach original Ushiro takate kote that he continue tying ever since he learned directly from Akechi Denki, and some of other a lot of variations of Ushiro takate kote or upper body bindings, including meanings and intention and how to handle the rope, and how to communicate and play with your partner, not only the procedure of shibari.
Because Kanna-ryu offer art to enjoy shibari with your partner, he tell a person having weak arm or some physical issues the method different from normal TK.

And also he will teach his own Hojo Kinbaku-jutsu that Akechi Denki originally invented based on historic Hojo-jutsu.

His Kinbaku is restrictive and often includes forms of breath control, with the placing ropes and knots on the upper part of the body.
You will learn tips to make easier or more challenging for your partner.

*** TICKET POLICY ***
1 ticket = 1 couple.

To buy a ticket both rigger and model, must meet the
pre-requisitions when you buy/apply for your ticket.


*** TICKETS WILL BE RELEASED BY THE FOLLOWING PROCEDURE ***

PRE-RELEASE: APRIL 28 at 12:00:
- 2/3 of all tickets for all supportive members
- 1/3 of all tickets for international participants.

Pre-released international tickets must be applied for via mail by this specific procedure:

1) Write a mail to kanna@kinbakulounge.dk (from 12:00 (pm) on April 28)
2) If you are among the ones who get access to a ticket, you will receive link + a code to buy your ticket.

OFFICIAL RELEASE: APRIL 29 at 12:00:
All remaining tickets will be released for all, regardless of residence. No code needed for any of these tickets.

*LINK FOR TICKETS WILL BE RELEASED BEFORE THE RELEASE DATES*

*** WORKSHOP FEE ***
DKK 3800.- / € 511.- per couple

Please notice, that tickets for Show- & Playnight (Aug 25) + Intimate Kinbakushi Night (Aug 29) are sold separately. All workshop participants will get a code for discount for the performances by request.

****************************


*** ABOUT KINBAKU LOUNGE ***
For this workshop the workshop space (Room I) provides:
Full individual suspensionpoint for each couple participating - each with:
- Full size bamboo
- Hardpoint
- 4 sqm high quality rubbermats
2 separate kitchens
4 showers
3+1 toilet
It will be possible to sleep in Room II during the weekend, but please notice that there will be a Show- & Playnight Saturday night, where all your stuff must be put aside.
*** ACCOMMODATION ***
Sleeping in the studio: €30 per person per weekend.
Show- & Playnight not included in this price. If you sleep in the venue and don´t want to join Saturday night, you must leave the venue between 20:00-24:00.
If arriving on Thursday: Doors are open after classes, between 22:00 and 22:30
Paid in cash (€ or DKK) by arrival.
* Matresses/Futons/Tatamis
* Blankets
* Sheets
* Towel
is available on request.
Please write us a mail after your registration, if you wish accommodation on: accommodation@kinbakulounge.dk.